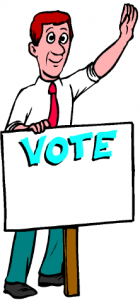 Sisters and Brothers
This is to advise that in the month of March, 2018 your affiliated IAMAW Local Lodge (1722, 2583, 99) may nominate a candidate for the position of Business Representative of IAMAW District Lodge 14.  Per the IAMAW District Lodge 14 By-Laws the term of office is for four (4) years commencing September 1, 2018.
Nominations must be held at your March, 2018 regular monthly meeting and the Recording Secretary must notify this office in writing of the candidate from their Local Lodge prior to April 1, 2018.
Election of a Business Representative from the candidates named by the respective Local Lodges shall be elected at the District Lodge Meeting held in April, 2018.