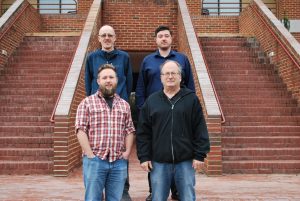 The IAM Local Lodge 1722 Diamond International bargaining team:
top – Gerry Sheridan, Matt Barnable || bottom – Kyle Franzen, Ed Zubick
Bargaining Preps at the Harbour = more tools for negotiation toolbox!
Hollywood, MD – What a difference a week makes. It's a common refrain from IAM members who attend courses at the Union's renowned William W. Winpisinger Education Centre.