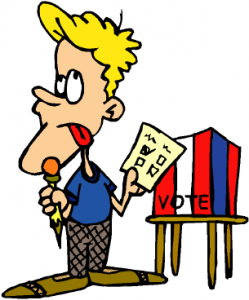 Election Day – Tuesday, April 16, 2019.
Advance Polls – April 9 – April 13, 2019.
Provincial Contact Centre will assist in finding your polling place at
1.877.422.8683
weekdays from 8:15 a.m. to 8:00 p.m.
weekends from 10:00 a.m. to 4:00 p.m.
Are you eligible to vote in Alberta?
Research all the candidates and their point of view.
Choose the candidate whose platform best suits your own.
Find the polling station in your area.
Get out on election day and VOTE!
If you are unable to vote on election day then find the date/time/location of the advance polling stations in your area.