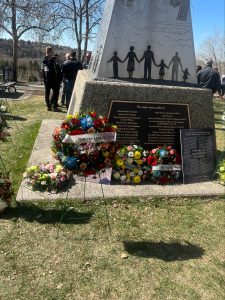 The Broken Families Monument
Grant Notley Park in Edmonton, Alberta
Day of Mourning – April 28, 2023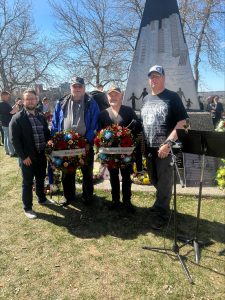 Kyle Franzen, BR IAMDL14 / Dan Uchacz, IAM AB Retirees Association
John Redwood, IAM AB Retirees Association / Paul Chandler, VP IAMDL14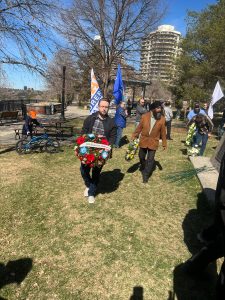 Brother Kyle Franzen laying a wreath on behalf of the fallen workers.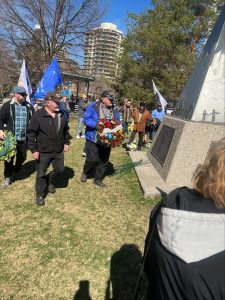 IAM Brothers honouring those who have passed on.
Day of Mourning (Workers' Memorial Day)" is recognized in approximately 100 countries worldwide, including our's.
The Canadian Labour Congress established April 28th as the National Day of Mourning in Canada in 1984.  Set to remember and honour those who have died, been injured or suffered illness in the workplace.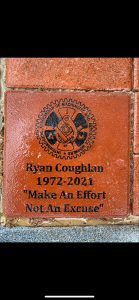 Remembering Ryan Coughlan of IAM Local Lodge 99 who passed away on April 1, 2021 due to a workplace accident.  Mourn the dead, fight for the living.  Thank you to Mary McHugh, Director of the William W. Winpisinger Center for providing the picture.